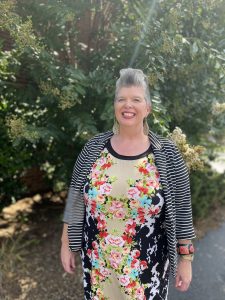 Bethel Middle School teacher Sally Hundley was named Haywood County Schools' 2023 Teacher of the Year.
Hundley, who has worked in Haywood County Schools for 30 years, was selected as the district-wide winner. Runner ups were Jamie Frese from Meadowbrook Elementary School and Emily Burrus from Pisgah High School.
Every year, each of the district's 15 schools selects a Teacher of the Year. A selection committee is then tasked with choosing the district-wide Teacher of the Year after reviewing applications and visiting each teacher's classroom.
"All of you probably don't even realize how valuable you are to our school system," Haywood County Schools Superintendent Dr. Bill Nolte said at the Teacher of the Year banquet held earlier this month. "You just come to work, you love the children, and you teach; but your coworkers at school recognize your efforts."
Nolte acknowledged that the district moving up three spots to seventh in the state was due in large part to the school system's teaching staff.
"You are people who have been selected by your fellow teachers to be the Teachers of the Year," Nolte continued. "We have a load of folks who are really talented and do the right things, even when things are tough."
Hundley was announced as the winner to a standing ovation.
"I read one time about a teacher who wanted to have one good year and repeat it 30 times," Hundley said in her acceptance speech. "Well, I don't want to have that kind of Groundhog Day, nor do you guys. We push each other to be better. To be in your company amazes me."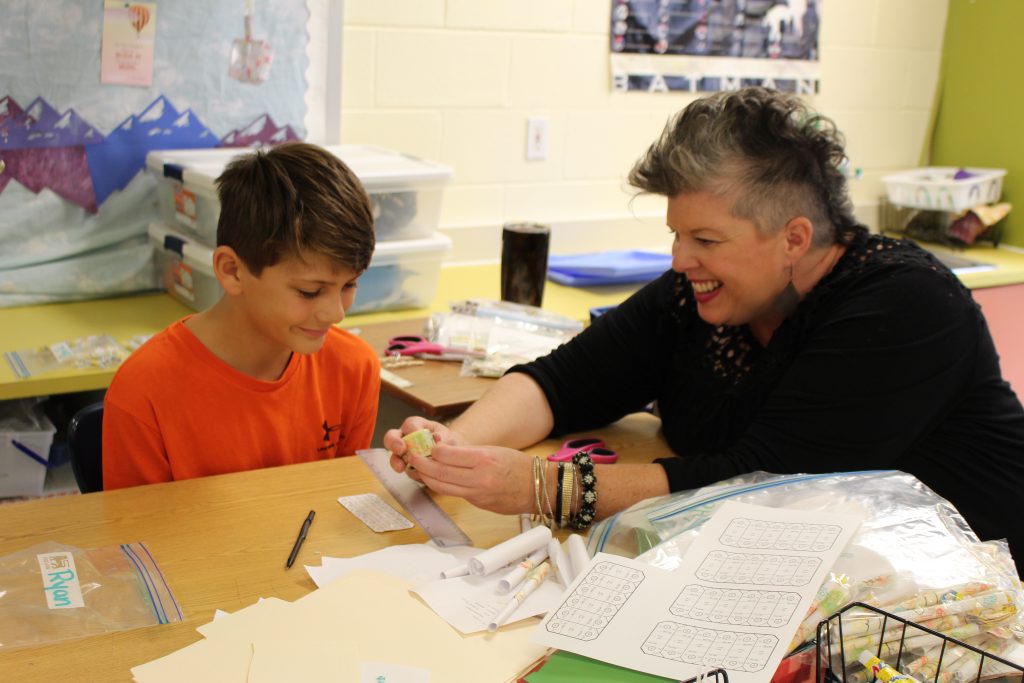 No two days, let alone years, are alike in Hundley's Science, Technology, Engineering, and Math (STEM) classes at Bethel Middle School – a tall order for a veteran teacher.
Each day, Hundley welcomes in sixth, seventh, and eighth graders to her classroom to have thought-provoking discussions and complete challenging experiments. Although the content of the class is strenuous at times, Hundley is sure to throw in a good measure of humor and understanding of middle school student life in each lesson.
"I love teaching the elective STEM class because students work together to apply the math and science that we are learning everywhere else," Hundley said. "I look at the topics in science and math for middle schoolers, then I add in a dose of build, destroy, build."
Sixth grade's focus is aerospace engineering, seventh grade studies biomedical engineering, and eighth grade is patterned around civil engineering.
Projects include everything from building structures and testing weight limits to students studying their own genetics to soldering biomedical equipment.
While Hundley has been a Bethel Blue Demon for the past 12 years, she has worked in several Haywood County schools teaching a variety of classes since 1992.
Upon graduating from the University of North Carolina – Chapel Hill, Hundley accepted her first job at Pisgah High School teaching United States history, world geography, psychology, and sociology.
"I was a N.C. Teaching Fellow, and in my mind, I was just going to teach for four years to repay my college tuition," Hundley explained. "During my first year teaching, I realized teaching is contagious. I love what I do, and I cannot imagine anything else."
After three years of teaching at Pisgah, she made the move to Waynesville Middle School where she taught history, math, and science before becoming the school's lead teacher.
"One day the district's HR director, Jason Heinz, called and told me there was an electives teaching position open at Bethel Middle," Hundley said. "He allowed me to put my creative spin on what was planned. He brought me back into the classroom, and I am forever grateful."
Hundley describes her teaching philosophy as constructivist, meaning that children construct knowledge and skills by building them through active learning.
"I have three legacy statements that matter to me as a teacher," Hundley explained. "All children are gifted, we are made to create, and mistakes are learning."
While many would classify middle school as a trying time for parents and teachers alike, Hundley does not hesitate to welcome any student to her class.
"My job is to find where children are gifted, help them recognize their talents, and discover how to use them the rest of their lives," Hundley said. "People often spend too much time afraid of making mistakes. I want my students to reach for the high hanging fruit, even if that means missing sometimes."
While in Hundley's classroom, students frequently exclaim that STEM is their favorite class as they glue together straws and tie fishing line to construct space aircrafts.
"Mrs. Hundley is relatable, and that's why she's one of my favorite teachers," Layla Henson, a sixth grader, said. "She makes us laugh while we're working on our projects, and I never want to leave her class."
This year marks the third time Hundley has received the Haywood County Schools Teacher of the Year award. She served as the Western Region 8 Teacher of the Year in the past and was also on the State Teacher of the Year Team.
Additionally, she has served as an adjunct professor for Western Carolina University, Lees McRae College, and Appalachian State University.
Hundley's accolades are not limited to North Carolina. She was a DisneyHAND Team Teacher of the Year. Through that, she traveled to Disney Parks, graduated from Disney U, and learned new ways of teaching and learning.
Hundley has received grant awards from multiple groups including the Haywood County Schools Foundation, HP Computers, Apple Computers, National Science Teachers Association, Western Carolina University Teacher Education Partnership, National Education Association, and the International Society of Technology in Education.
As Teacher of the Year, Hundley received a monetary award from Haywood County Schools and will be recognized again in the spring with a Pactiv Evergreen award from the Haywood County Schools Foundation. She will also now be considered for the WNC Regional Teacher of the Year award.
Over the next year, Hundley will act as an ambassador for teachers throughout the county and will serve on several district-wide committees.
"I'm preparing to use my voice to talk about education, and it is my hope that I will move through the next levels and have a greater opportunity to share that message," Hundley said. "I want others to know that public schools matter to the strength of our community."