The race to become the 2016 King and Queen of the eighth annual Haywood County Schools Foundation Mardi Gras Ball is underway. The Mardi Gras Ball, sponsored by Old Town Bank, will be held at 6:30 p.m. on Saturday, February 27 at Laurel Ridge Country Club.
Since 2008, the event has raised nearly $250,000 for the Haywood County Schools Foundation. Last year's fundraiser alone garnered $43,000 in donations.
Meet the Candidates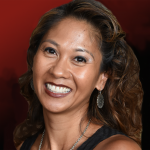 Christine Mallette: Queen candidate Christine Mallette has owned REALTY WORLD-Heritage since 2007. She enjoys anything sports-related and devotes many hours to volunteering at sports activities. Last year, she established the REALTY WORLD-Heritage Sports Scholarship to assist children who cannot afford to participate in sports activities.
Fundraising is not something new for Christine. In 2014, REALTY WORLD-Heritage competed in Women of Waynesville's Battle of the Bands. Her team won the competition and helped raise more than $9,000 for Haywood County Meals on Wheels.
Christine is a member of the Altrusa Club of Waynesville and current President-Elect for the Fund for Haywood County. She has served on boards for the Haywood County MLS, NC Mountains MLS, and REALTY WORLD – The Carolinas, AYSO 572, and the Carolina Mountain Soccer Club. In 2015, Christine helped establish the Great Smoky Mountains 3v3 soccer league.
Christine received her B.A. in Criminal Justice from California State University – Fullerton and a master's in Sports Administration from the University of Tennessee – Knoxville. She resides in Maggie Valley with her husband, Thomas, and their three children.
Jane Hipps: Queen candidate Jane Hipps, a native North Carolinian, has lived in Waynesville since 1968.  Her major career years were spent in public education as a counselor, school psychologist, lead teacher, and as a Western North Carolina regional science specialist. Jane also became a national science and math consultant and started her own business. She has worked with schools in 35 states across the country.
Upon her retirement, Jane attended Vanderbilt University and became a board certified pediatric nurse practitioner. Although she's changed careers, she said Haywood County Schools will always hold a special place in her heart.
Jane was married to the late Charles Hipps for almost 35 years and has three children and five grandchildren.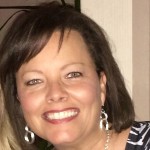 Angie Franklin: Queen candidate Angie Franklin owns a local State Farm Insurance Agency in Waynesville. Angie has lived in Waynesville for the past five years and has enjoyed becoming involved in the local community. She is an active member of Women of Waynesville (WOW), the Haywood Rotary Club, and currently sits on the Folkmoot events committee.
"I've had three children go through the public school system, and I have many friends who are teachers," Angie said. "I've seen first hand the endless dedication our educators have for their students."
Through her business and community involvement, she has been able to pursue her passion of helping others by giving back.
Angie graduated from Webber International University with a bachelor's degree in accounting. She is married to her husband, Rick, and has three children and four grandchildren.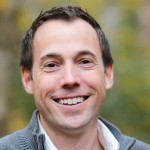 Seth Hendler-Voss: King candidate Seth Hendler-Voss has been the town manager for Canton since 2014. "I have the privilege of leading a team of outstanding professionals who work tirelessly to deliver the 'good' in good living," Seth said.
Seth previously worked as the park planning and development manager for the City of Asheville, which was the first accredited parks and recreation agency in the country. Prior to moving to Western North Carolina, he served as the principal landscape architect for the City of Atlanta where he managed capital improvement projects for recreational facilities and facilitated neighborhood playground builds. Seth earned his bachelor's degree in Landscape Architecture from Penn State University and a master's in Public Affairs from Western Carolina University.
Seth currently serves on the board of directors for the Commission for a Clean County and the Boy Scouts of America Daniel Boone Council. In his spare time, he enjoys running. He lives in Canton with his wife, Amanda, and their two children, ages 8 and 3.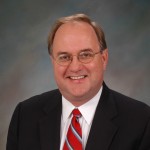 Rick Webb: King candidate Rick Webb, a Haywood County native, is a senior executive at Accenture in Cary, N.C. He has worked in government information technology and management consulting for the last 16 years.
Prior to moving to the private sector, Rick worked in state and local government for more than 13 years. In 1997, he was appointed by Governor Jim Hunt to serve as the state's first chief information officer (CIO). He also served as assistant secretary for the North Carolina Department of Commerce and led all economic development and business recruitment for the state, as well as serving as the president of the North Carolina Economic Development Partnerships.
Rick has previously worked as executive director of the Haywood County Economic Development Commission and served as a member of the Haywood County Board of Education.  Currently, he is the co-chair of the Tuscola Class of '73 Scholarship Fund, which is a part of the Haywood County Schools Foundation.
Rick and his wife Luanne remain connected to their Haywood County roots and enjoy spending time with their friends and family in the mountains.