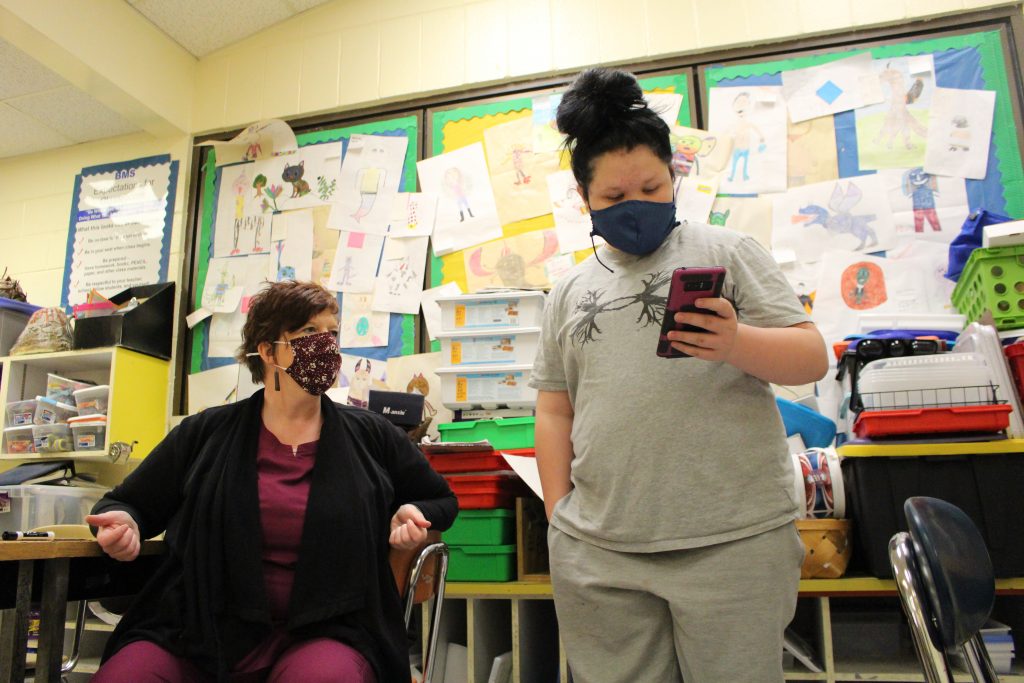 Haywood County Schools is celebrating Teacher Appreciation Week May 3-7 with May 4 designated as National Teacher Day.
The past 14 months have brought many new challenges to teachers. From creating hybrid lesson plans to engaging online learners to providing emotional support to keep students motivated during the pandemic, teachers play an essential role in ensuring that the district's more than 7,000 students receive a quality education by providing innovative instruction and loving care.
"This year has been tough on everyone, but our teachers rose to the occasion," Dr. Bill Nolte, Haywood County Schools superintendent, said. "Through it all, our teachers have still made educating students, loving children, and preparing future leaders of our community a top priority."
More than 500 Haywood County Schools teachers skillfully instruct students in a multitude of academic subjects in pre-school through twelfth grade.
Sally Hundley, like many of the district's teachers, begins her day at school before the sun is even up. Before the first bell has rang, she's answered e-mails, prepared for the day by looking over plans she created over the weekend, and set up new activities to greet her middle schoolers with when they walk through the door.
Hundley has been teaching with Haywood County Schools for 28 years. Her tenure includes three years at Pisgah High School, 15 years at Waynesville Middle School, and she's spent the past 10 years at Bethel Middle School.
It is often said that teaching is a calling. In high school, Hundley said she was unsure about becoming a teacher, but earning a full scholarship for teaching pushed her into the field. Initially, she planned on just teaching for a few years, but nearly three decades later she says she can't imagine devoting herself to anything else.
"I adore teaching my middle schoolers because they keep me young, make me laugh, push me to be better, and make me a lifelong learner," Hundley said with a smile. "I give my students impossible challenges–and they figure out how to get them done."
Hundley explained that support from students' parents, the community, school system, and her co-workers make it possible for her to successfully teach students.
"I am so blessed to work with them each day and to teach at such an amazing school with colleagues who always put kids first," Hundley said. "Parent support makes my job so much easier and community support of Haywood County Schools makes it a great place to work."