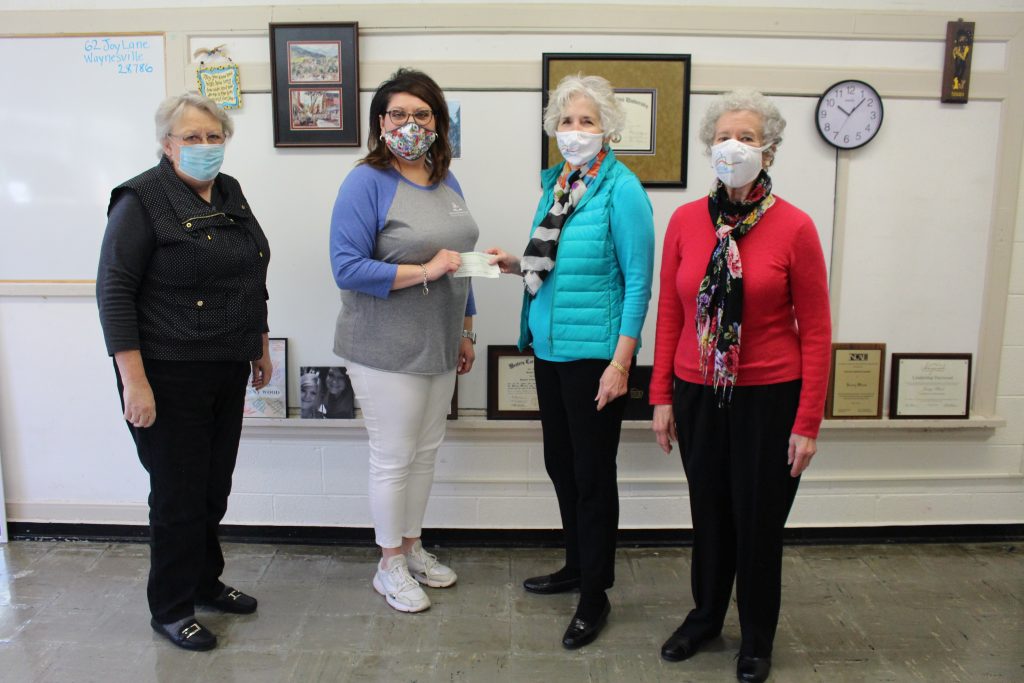 Altrusa of Waynesville has established a scholarship with the Haywood County Schools Foundation to honor member Linda Arnold, who has been an active Altrusan for more than 35 years.
The scholarship, which is being sponsored by Linda's sons Dr. Bob Arnold and Jim Arnold, is a renewable scholarship that can total $6,000 over four years.
Linda has been a resident of Haywood County since 1986, when she and her late husband Stan Arnold made Waynesville their home.
The Arnolds quickly became involved members of the community. Linda is a founding chairperson of Altrusa's signature Soup and Cornbread fundraiser that is held each January. This is the only fundraiser held by Altrusa Club of Waynesville to raise funds for scholarships for Haywood County students.
"In our family, education is what changes lives," Linda explained. "My husband came here as an immigrant to go to school, and it changed his life and his family's."
The scholarship recipient will be selected from the list of students who applied for Altrusa scholarships through the Haywood County Schools Foundation scholarship application, which was available to all Haywood County Schools seniors earlier this year. Winners will be notified in May.
The Haywood County Schools Foundation currently manages more than 60 scholarships that have been established by businesses and individuals in the community. Scholarships may be endowed or funded annually. Criteria for awarding the scholarship are designed by the donors and the Foundation Board of Directors. Endowed scholarships are generated through the investment of permanently-held principals, so that only the income from the principal is used for scholarship awards.
For more information about donating to an Altrusa scholarship or setting up a scholarship fund, contact Executive Director Jenny Wood at 828-456-2400 or visit www.hcsf.haywood.k12.nc.us.