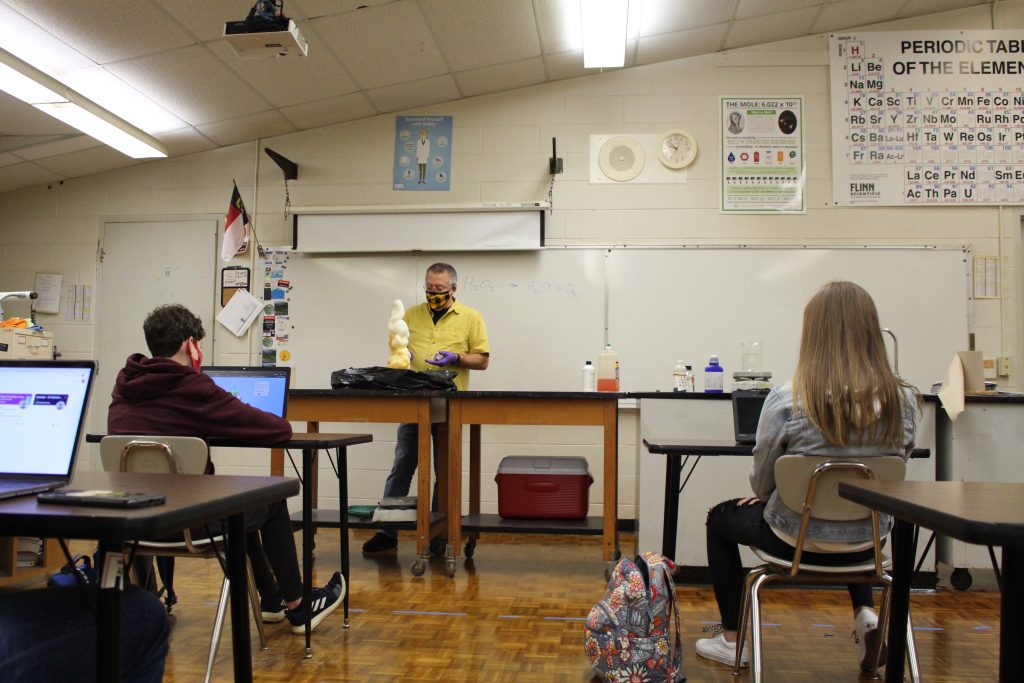 Applications are now open for 2021 Haywood County Schools Foundation faculty grants.
Grants fund resources for teachers and staff to enrich the learning experience for students and award amounts range from $100 to $850.
"We are so happy to be partnering with businesses in the community to distribute these grants to our hardworking teachers" Haywood County Schools Foundation Executive Director Jenny Wood said. "Teachers use the grants to create innovative lessons, experiments, and projects that are memorable for their students."
Applications must be submitted electronically at www.hcsf.haywood.k12.nc.us before October 1, 2021. Teachers applying for multiple grants must submit an application for each grant. Grant applications for the Arc of Haywood County have already been emailed to exceptional children (EC) teachers.
Grants are sponsored by Duke Energy, Evergreen Packaging, First Citizens Banks, QuickDraw, the Arc of Haywood County, and the Haywood County Schools Foundation; each requiring different criteria and projects of interest.
The Duke Energy and Evergreen Packaging grants are for projects in the areas of science, technology, engineering and mathematics, while the First Citizens grant funds reading initiatives.
The QuickDraw art grant provides funds for art teachers to purchase materials for art education projects.
Professional growth and development are the focus of the Haywood County Schools Foundation grant and is available to teachers, faculty, and staff. Funding for the professional development grants is raised through Haywood County Schools Foundation fundraisers like the Mardi Gras Ball and bingo.
The Arc of Haywood County provides grants to Haywood County Schools' EC teachers.
Winners will be selected in November after committees representing each grant review applications.
Last year, the Haywood County Schools Foundation gave 137 grants to teachers totaling nearly $38,000.
For more information, contact Haywood County Schools Foundation Executive Director Jenny Wood at jwood@haywood.k12.nc.us or call 828-456-2400.